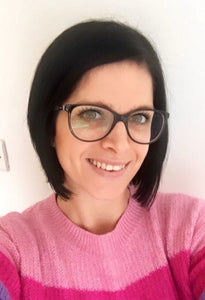 School_as_a_cucumber guest blog: Maths at home
Learning happens everywhere – not just the classroom. Teachers support your little ones throughout the school day – but the learning doesn't have to stop there! Having taught in UK primary schools for over 10 years, I have supported hundreds of parents with their concerns for continuing and supporting their children's learning at home. I started my "school_as_a_cucumber" journey with the aim of supporting parents/carers to help their little ones with their learning – including top teaching tips, activity ideas and friendly insights into school life and learning! With a little support from you, your little ones can be learning every waking moment. Enjoying hands-on activities in the home can help children develop a multitude of real-life skills. Baking, inventing games, sewing, gardening, puzzles – the list is endless! With guidance and correspondence with their childcare/school, parents can enrich their child's learning endlessly.
Maths is a huge focus is school - but time restraints mean that learning practical skills can be lost, and the focus can often be on number. When at home, children can develop maths skills such as weighing, measuring liquids or distances, telling time, recognising shapes, creating bar charts, comparing lengths, directions... and so much more! Supporting siblings (particularly of different ages!),with their learning at home, can sometimes seem daunting for parents. However, it can also be a blessing! If siblings find working together challenging: when thinking of activities or homework to tackle - start by aiming it at the younger child's level. This way, the focus and longevity of the activity should hopefully be more successful! Then you can challenge the older ones with something a bit trickier! Or better still, if they can work reasonably well together, the eldest can even take a bit of a lead and support or guide the youngest.
As a parent, using your own skills and talents will be most successful. Instead of worrying about what you can't help them with or what they don't want to do - use what you are good at and things you know will get them motivated to learn outside of the school setting. At the end of the day - learning should be fun, accessible and something that's happening around our children all the time - perhaps without them even realising! 
Miss V at "School As A Cucumber" 
---