Engaging play resources for little explorers
We are passionate about the value of open ended play, sensory experiences, outdoor exploration, stories and songs to spark children's imagination, curiosity and support their early learning and development.
We care about our world and promote the use of responsibly sourced, ethical and sustainable resources. We use recycled and recyclable packaging, work with fair trade and sustainable suppliers and our unusual preloved collection promotes play and curiosity.
We have a wide range of play and learning resources, toys, eco living products and preloved treasures for children.
Heuristic play
The word heuristic derives from the Greek word "eurisko" meaning "I discover" and describes an intuitive way of meeting challenges and solving problems. Our range of heuristic play resources provides an opportunity to capitalise on toddlers' curiosity about the objects that make up the world around them and provides valuable opportunities for extending children's learning. The open-ended nature of heuristic play encourages children to explore and investigate in their own way, applying their own creative ideas and building on their own experiences.
Storysacks
Storysacks provide exciting, enjoyable play experiences – which can be enjoyed anytime, any place, anywhere. They spark an interest and enjoyment of books and reading that will last beyond their childhood years. They promote early literacy, communication and speech development and allow an outlet for creative and self expression through child's own pretend play with the story related resources. Our storysacks contain props, puppets and fun activities that will help bring favourite stories and songs to life.
Quality resources
Having worked in early years for a number of years we have seen first hand the benefits of introducing open ended play resources and preloved treasures to enhance children's learning at home and in settings and schools. We work with both small independent creatives such as Draw Me Lincoln and larger early years suppliers including Tickit, Yellow Door, Schleich and Lanka Kade to bring you the very best play resources for under 7s.
Popular categories
We have a huge range of different types of toys and play accessories. Here are our most popular categories.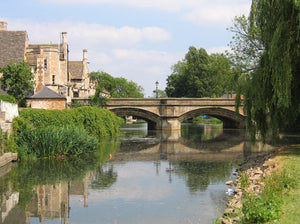 Free Click & Collect Service available at our HQ in Market Deeping, Lincolnshire.
Don't forget to leave us a contact number so we can arrange the best day and time for you to collect your order. We're based in Market Deeping Antiques & Craft Centre, 50-56 High Street, Market Deeping, Lincolnshire, PE6 8EB.
Collection days available include Mondays, Wednesdays, Fridays and Saturdays.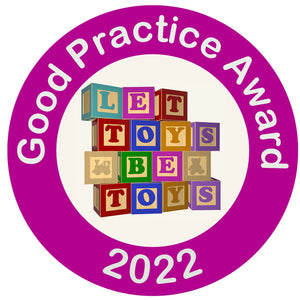 Recent reviews
Absolutely love shopping with this small business. The customer service is second to none and they sell the most amazing resources. I ordered on the 18th and it was delivered this morning (20th!) The items are such beautiful quality and great value. Each item comes beautifully wrapped too, and it's like Christmas with every delivery- I cannot recommend enough! Thank you so much Little Acorns
I don't know where to start with this fabulous small business! When launching my Outdoor play and stay group Little Acorns was (and still is) my go to shop for resources. They have an amazing selection of pre loved items, their subscription packs are engaging and you can clearly see the care, knowledge and attention they put into sourcing and creating them. Every order I have received has been delivered quickly, arrived well packaged and the whole process of ordering and delivery has been communicated clearly with Jo & Jason at the end of a text or call if needed. The tea break treat is such thoughtful gesture. I am so grateful I stumbled across their website last year and continue to be inspired by their wonderful resources!
I regularly buy from little acorns and I always find the customer service brilliant. This is what comes with buying from a small business.
If I have a query I just message and they come back to me.
Their products are always well packaged and I always receive a notification as to when they are on their way!
I always get excited by a Little Acorns order.
Subscribe to our newsletter
New products, play ideas and exclusive discounts. Directly to your inbox.

Not sure what to buy? Let us choose for you!
Select your price range and age and we'll hand pick a selection of toys and play resources that your little one will love. Each box is unique and will be chosen with child development in mind.
We can even gift wrap the parcel for you!